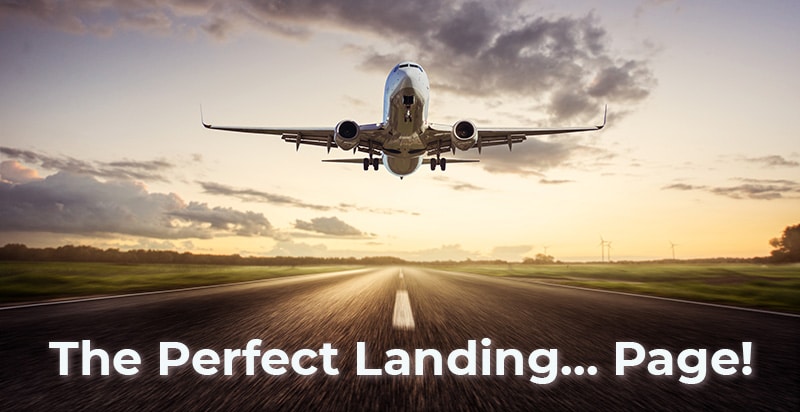 I had the pleasure of hosting a SerpStat Twitter chat recently. They asked me about the effectiveness of landing pages along with some other important questions.
I've repurposed the information I shared on the chat for this format, something I talk about in this post about content marketing. I hope you find this as useful as the participants on the chat did.
SeptStat asked me the following…
Are landing pages an effective marketing tool?
What are some common mistakes marketers make with landing pages?
How does UX (user experience) factor into your landing page process?
How do you narrow in on the exact target audience for your landing page?
Do you need marketing automation or a CRM in place for your landing pages?
Does it help to use social proof or to address customer fears on your landing page?
Let's look at these one at a time.
Are Landing Pages Still Effective Marketing Tools?
The answer to this question is a resounding yes! Effective landing pages get results. First, let's set a baseline and establish what I mean by landing page.
I'm not talking about your website's homepage or subpages. Landing pages are standalone pages used as a part of a digital marketing or PPC campaign to increase conversions.
Unbounce (a very useful tool) has a great definition for landing pages…
In digital marketing, a landing page is a standalone web page, created specifically for a marketing or advertising campaign. It's where a visitor "lands" after they click on a link in an email, or ads from Google, Bing, YouTube, Facebook, Instagram, Twitter, or similar places on the web. – Unbouce
Properly built and deployed landing pages are very powerful and effective digital marketing tools.
Effective Landing Pages Needs KPIs
Measure the success of your landing pages by tying them to real and achievable goals. You must establish the key performance indicators or KPIs for your page early on in the process if you hope for your campaign and, specifically, your landing pages to perform.
Landing Page KPIs include conversion events like:
Purchases/orders
Event signups
Newsletter signups
Whitepaper or eBook downloads
Survey completions
Determine real numbers to assign to these KPIs. For example, if you want to increase newsletter subscriptions, set a target number and time period. "We want to increase our newsletter subscriptions by 10% in the next 30 days."
Make sure this number is actually achievable. Set yourself up for success, not failure.
Are Landing Pages Popular?
Not always and that's OK. You're sending the user from a PPC ad to a page with one specific purpose, conversion. User's do not always like this because it limits their options when they get to your landing page.
But this is the point, you want conversions. You don't have to make your audience angry, just guide them down the path to conversion.
Landing pages are the least popular type of sign-up form, but they have the highest conversion rate (23%), and 62.6% of leading landing pages already use them.
We'll get into the user experience in a bit but for now, just accept the fact that this isn't a popularity contest, it's about increasing the conversion rate of your campaigns. Landing pages should have a singular purpose, conversion tied to a KPI.
Think about your own experiences. What was the last ad you clicked on? What happened next? Were you compelled to take action or distracted away?
Try some journey mapping (a UX practice) to follow the user from click to conversion. What does your landing page need to say/show to get them to convert?
What Are Some Common Mistakes Marketers Make with Landing Pages?
People make mistakes. Marketers make mistakes. It happens. Don't beat yourself up over it. Learn from them and move on. I want to help you with this.
Here are some commons mistakes marketers make with their landing pages…
The biggest mistake marketers make is adding too many distractions. A landing page should be simple and direct with a clear and obvious call to action. Everything on that page should drive conversion and nothing else.
Failing to identify the landing page's purpose. What is this page supposed to do? How can you set up the page so it will do that as many times as possible? What are the page's KPIs?
Making the page too complicated. This could be a form with too many fields or building the page with unnecessary code like JavaScript. Make it as simple and fast as possible.
Not tracking activity on the page itself. What are people doing on the page? Hotjar & Crazy Egg are heat mapping tools to visually see how people engage with your landing pages.
Not running A|B Tests. A|B tests are a great way to test two slightly different versions of a page to ensure your landing page is optimized for conversion. Optimizely is a great tool for this.
Not placing the right tracking scripts on your landing page, such as Google Analytics using UTM code URLs.
Use this checklist to eliminate these common mistakes and your pages will succeed!
How Does UX (User Experience) Factor into Your Landing Page?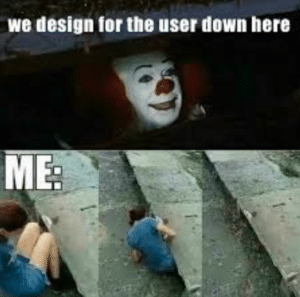 User experience isn't just a practice for product and software developers, UX is also an incredibly effective tool for marketers.
UX is a HUGE part of landing page success. This goes back to the idea of not making landing pages too complicated. The user action of conversion should almost be subconscious.
Amazon is a great example of user experience geared towards conversion. Think about your last Amazon purchase. Once you decided to buy something, the page changed and became more direct. This is on purpose, so you know what you're supposed to do next and don't get distracted away.
Unless the sole purpose of your landing page is to wow or entertain (which would steer it away from being a typical PPC landing page), avoid the bells and whistles as they only distract the user from taking action.
When considering copying a trendy style of page, ask yourself if that style is what the user wants or what you want. If it's just for you or to please a higher up, argue as vigorously as you can to not use that style. Your argument: it will not convert because it's a bad UX for the target audience.
Trends come and go, conversion is timeless. You might not have the "coolest" landing page, but you will have the most effective one if you focus on UX and conversion. And never forget mobile users!
Don't believe me? This is from HubSpot, "Taking the time to create a landing page that carefully considers the interests of your target audience will benefit your business."
How Do You Determine the Exact Target Audience for Your Landing Page?
What are you trying to do? Work backward from there. Are you trying to build your newsletter list? Who wants to read that newsletter? That's your target audience.
Marketers are always tempted to cast a wider net. This will only dilute your results. Focus on one specific group that is interested in what you are selling.
If you are still unsure of your exact audience, try developing buyer personas. These are not caricatures, these are real people. Talk to prospective or actual customers and ask them what motivates them to buy, signup, etc. Check out Adele Revella's org the Buyer Persona Institute.
For a deeper dive into the importance of real people as your buyer personas, check out our interview with Adele Revella herself, where she says "the biggest problem we have as marketers with buyer personas is that we start with demographics."
If you can't journey map the user's journey through to conversion without fibbing or making ridiculous assumptions, you have the wrong audience. It should be a simple journey for them from click to conversion.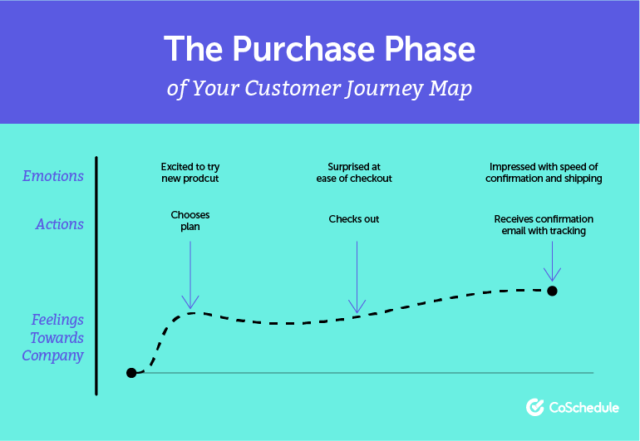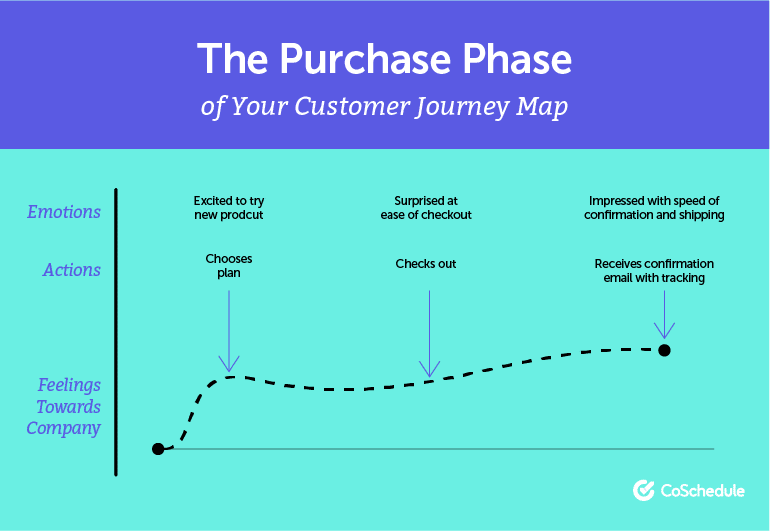 Do You Need Marketing Automation or a CRM in Place for Your Landing Pages?
It's not required but will make tracking those conversions much easier. If you're not capturing the contact information of the users who click and convert, you're literally throwing the opportunity away. Marketing automation, preferably, or a CRM is critical for doing this right.
Remember, keep it simple. Unbounce notes, "reducing the number of form fields from 11 to 4 can result in a 120% increase in conversions." You may think you need that extra information, but you can use marketing automation to gather this data post-conversion once you have their trust.
With marketing automation, you can then add the contacts you gain to a drip campaign to reengage and drive more conversions.
According to HubSpot, "68% of businesses use automation in some way." And this number continues to grow. Those businesses have the opportunity to reengage with every customer who converts. Businesses without marketing automation are missing future conversion opportunities.
Figures from Marketo show that 76% of companies that implement marketing automation generate a return on their investment within the first year. Not only that, but 44% of them see a return within just six months.
Marketing automation is not for everyone. It can be overwhelming and hard to manage for a smaller organization without guidance or assistance from a marketing automation expert.
Are You Using Social Proof or Addressing Fears on Landing Pages?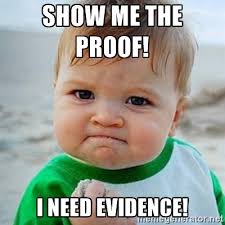 If you're not, you absolutely should. Assume all customers do not trust you, and that it is always your job to prove your trustworthiness. Social proof and addressing fears help a great deal with this.
Remember, you are up against fierce competition for their attention and trust. The customer needs to be able to scan the page, see positive testimonials and mini-case-study-like results before they feel comfortable.
When is the last time you purchased a product or signed up for an event without some social proof, friend recommendation, positive review, high review ratings, etc.? Put yourself in their shoes, they are always going to ask themselves, "Is this for real or just another scam?"
According to a report in Optinmonster, 88% of consumers trust user reviews as much as personal recommendations. Include these on your landing page.
If you've done your Buyer Persona work, then you know what the customer's concerns are. Addressing them directly and simply on your landing page can remove a major conversion roadblock.
Make certain to do it simply though as they will usually only be scanning and not reading the content.
Are Your PPC Campaign Landing Pages Effective?
So, there you have it, landing pages are not only effective but effective landing pages can make your digital marketing campaigns a huge success.
Follow our guidelines in this post and you should see an uptick in conversions meaning you become the marketing hero of that campaign. Follow our blog for more tips on how to be the marketing hero at your office!
For more on landing pages, check out this landing page checklist.
If you need help with your PPC campaigns, landing pages, or marketing automation, give us a holler!