Wellspring Digital is focused upon delivering results, and is an innovator in a crowded space for web design. We are offering Gettysburg web design customers financing options which include either 0% over 24 months, or website leasing packages starting from $100 per month.
You can find more information on our Gettysburg Web Design financing packages by clicking this link.
Wellspring Digital founder and Managing Partner, Karl Hindle said:
Wellspring Digital is an innovator and we see a huge level of demand in the small business community for enterprise-class web design and development, however the price tag is obviously a barrier.

We are leveraging our web dev team's experience and state-of-the-art technology to test the market and we hope to roll this out to every customer.

Early results are exceptional and very encouraging, with several new customers signing up within the first week, but we will run this trial through to the end of Q1 2018 and then make a decision on wider availability.
Discover the Wellspring Digital difference for yourself – we are the leading Digital Marketing and Web Design company in Gettysburg PA with 5-star Google reviews highlighting the quality of service and customer support we deliver:
We intend to run the trial through to March 31, 2018 and then assess the results before a decision is made on rolling the financing out to the rest of the country.
Wellspring Digital is a world-class SEO provider, offering Local Search marketing for small businesses, along with PPC and Marketing Automation services.
We are veteran-owned and based in downtown Gettysburg at:
Wellspring Digital, LLC
122 Baltimore Street, Gettysburg PA 17325
(opposite Adams County Courthouse)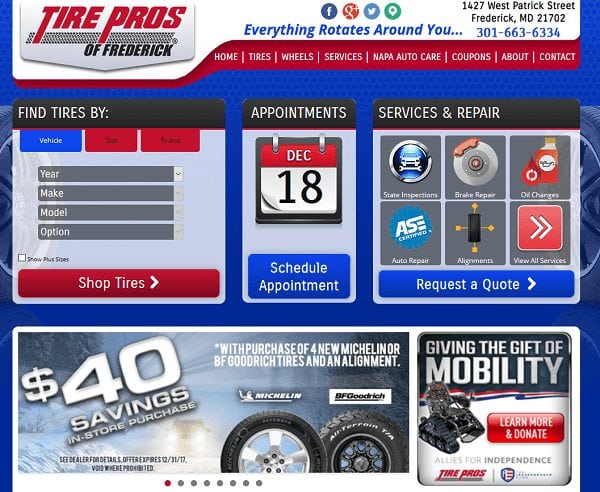 If you are a Gettysburg small business, or based in the surrounding area, call (717) 658-8683 or email Admin@WellspringSearch.com for more information.
What do our customers say?