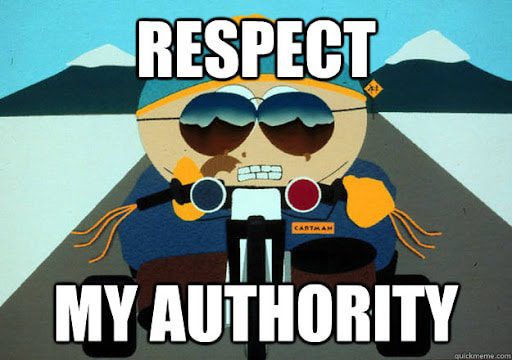 Google E-E-A-T, while not a direct ranking factor for SEO, can mean the difference between a website that ranks and one that gets lost in the vast wasteland of Internet noise.
Google recently added an extra E to its acronym, turning E-A-T into E-E-A-T, which is even more annoying to type. Anyway, that extra E stands for experience. I'll do a deeper dive on experience in another post.
If you're not yet familiar with Google E-E-A-T, you can get a great overview in this post we wrote, or listen to one of the foremost experts on Google E-E-A-T, Lily Ray, in a recent interview on our Wellspring Digital Chats.
Google E-E-A-T stands for experience, expertise, authoritativeness, and trustworthiness. Let's talk about authority or authoritativeness. I'm going to use authority because the other one is just too dang long.
A recent Search Engine Journal eBook says "authoritativeness" (whoops) refers to the authority of "the creator of content, the content itself, and the website."
Let's look at each of these…
SEO Authority of Content Creators
A content creator, someone who produces written, audio, or video content, should be viewed as an authority on the topic being covered. In other words, they're an expert with credentials and/or an online resume to back up their expertise.
This can be established in resume form with an "Author page or detailed bio as part of an About page on a website," but anyone can write a great bio. Their Google E-A-T authority comes from the opinions and signals from others.
The proof is in the pudding, actually in the link juice and social validation. Anyone can write great content, but someone with "authority" writes content that gets shared and linked to.
Content Creator Authority Checklist
Here's a quick checklist for making sure the content your experts write gets the authority it deserves…
Make sure they have their social profiles updated and optimized. Use keywords and credentials in their bio. Link to any organizations they're affiliated with and websites where they may have been featured as a guest author or speaker.
Get their content on popular websites using syndication or a guest posting strategy.
Tag them in posts with their content.
Encourage others to link to their content.
Create a separate webpage for the author with their bio, accreditation, and links to affiliations.
Include author bylines in any posts they write.
Include the author's URL in the article schema. More on that in this article from Search Engine Journal.
Social signals and backlinks show Google that the content is by an expert content creator who has online authority. It takes time to get these shares and links so don't be discouraged if you have trouble gaining traction at first.
"Become indispensable; a source of information and expertise on topics that people have an interest in, so that you become the go-to person on topics (Not convinced that there is an instant way to do this – it involves rolling up sleeves and working.)" Bill Slawski in a SEMRush post.
Consistency and hard work will pay off over time.
SEO Authority of Content
Your content's authority also comes from links and social signals. First, write great content that serves a purpose for your target audience. You want them to need this content.
Assuming you're creating great content, there are ways to improve its authority.
Content Authority Checklist
Here's a quick checklist of ways to build the authority of your content…
Quote and link to other authorities in your content and then tag them when you share it out.
Cite and link to sources that back up whatever argument you're making in your content.
Ask experts for quotes, link back to them, and then tag them when you share them on your social channels.
Optimize each post for maximum SEO value. Remember, Yoast alone is not an SEO strategy, you need to make sure your website and its content are optimized for search engine visibility.
Link to your content in other posts you create.
Ask organizations you belong to if they would share your content. This could be a link in an email all the way to them reposting your content on their website with permission (a manual form of syndication).
I'm simplifying the process a bit here, but remember the more your content is shared and linked to, the more authority it will have. Your authority will improve exponentially if you get influencers to share and link to it.
Writing great content alone is not enough, you also want to be your content's hype man, like the Shamwow guy without the mugshot.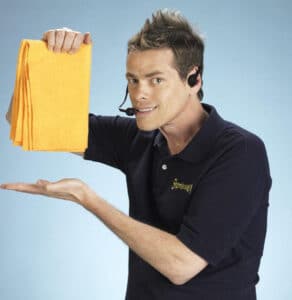 Sorry, that was probably only funny to me. The point is that you need to get your content out there. Share it, link to it, and ask others to share it.
SEO Authority for Your Website
This section really should have come first, because, without website authority, you will struggle mightily trying to get any authority for the content it contains.
Remember, the genesis of Google E-E-A-T is from their rater's guideline. They want to make sure that the content listed in the search engine results pages or SERPs is from experts with authority whom you can trust.
Google employs teams of actual people to review the search results and rate them based on various factors, E-E-A-T being prime among them.
Here are some tips for building website authority…
Website Optimization Builds Trust and Authority
Google is not going to see a poorly optimized website as having much authority. If you went into an accountant's office and it was in a bad part of town, with broken windows, and trash all over the place, would you trust them as an accounting authority? Um, the answer is no, OK?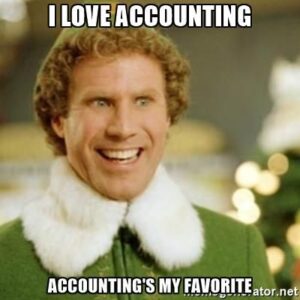 The optimization of your website sends signals to Google as to how trustworthy and authoritative it is. Make sure your website is optimized to perform well with regards to Google's Core Web Vitals, which are…
Loading – the website is optimized for speed and running on a fast hosting platform.
Interactivity – the user can quickly get to work finding what they need.
Visual stability – your site loads completely and doesn't constantly shift layouts because of ads or pop-ups that force the layout and content to shift.
Also, you'll want to optimize for other web vitals…
Mobile-friendly – you're using responsive design to ensure a quality experience on mobile devices, serving the same content as the desktop version.
Safe browser – your site is free of viruses and malware.
HTTPS – the communication to and from your website is encrypted.
No intrusive interstitials – you know these, those annoying ads and pop-ups that overtake the page you're on forcing you to click an X to go back to the page. Google hates these.
Use scheme markup and the appropriate title tags and headings so Google knows exactly what your website is about.
Ranking Signals for Website Authority
Great content written by authors with authority is wasted on a website struggling to show any authority. And, just like with content and its creators, a website's authority depends a great deal on validation.
Google is looking at certain signals when deciding how to rank your website. Link building and a strong social media effort are two of the most common ways to build pathways to your website.
These show Google that your site has value and authority. Also, spend time optimizing your Google Business Profile (GBP) listing. You'll want to share useful content there linking back to your website.
More importantly, you'll want to encourage satisfied customers to leave you reviews on Google. This is a major signal of authority; other people, outside of your organization, are voting publicly that your website is valuable.
SEO Authority Is A Long Game
Just like many organic marketing efforts, building authority for your website, its content, and the authors of that content takes time and hard work. But it's definitely worth the effort.
As you engage in any meaningful, targeted, and effective content and SEO campaign, you will gain momentum in the short term and even have some high-five moments.
But keep your eyes on the prize and treat your time and money expended as an investment. The real payoff is months or even years down the road. The good news, though, is that this payoff is exponential, and the results are cumulative.
Monitor your SEO and social stats, pay attention to your competition, and do more of what is working and less of what isn't. As the late and great Bill Slawski put it, strive to "become indispensable, the go-to resource." The authority will come.
Do you need help with your content, social, or SEO campaigns? Drop us a line or give us a call at 301.383.8351!