There's no debating the importance of social media in the digital landscape, but how do e-commerce businesses turn Likes into sales?
With social media channels being the catalyst for word-of-mouth marketing, online retailers can use these 8 tactics to convert social media traffic to new sales.
1. Offer Social Exclusives
The most direct way to use your social following to boost sales is to offer discounts overtly. This isn't something you need to do all the time (in fact, you probably shouldn't do it too often) but make sure followers feel like they are part of an exclusive group.
Then make sure they get the message when you have a discount available just for them through sponsored content.
2. Cross-Promote
If your brand utilizes more than one social platform, promote each on the other. Give Twitter followers your Pinterest, Instagram, TikTok, and Facebook URLs – and vice versa.
The more ways your audience is exposed to you, the better chance of a sale down the road.
3. Provide Omni-Channel Experiences
Streamlining the consumer experience, no matter what channel they are on goes a long way to making your brand memorable and effective.
Work seamlessly integrate consumer conversations from one platform to the next. Don't reinvent the wheel – let customers pick up right where you left them.
The easiest way to start embracing omnichannel marketing is through retargeting. Facebook offers a very affordable retargeting option: You need to install their pixel and you will be able to reach your site visitors on Facebook. Embrace video ads for higher effectiveness.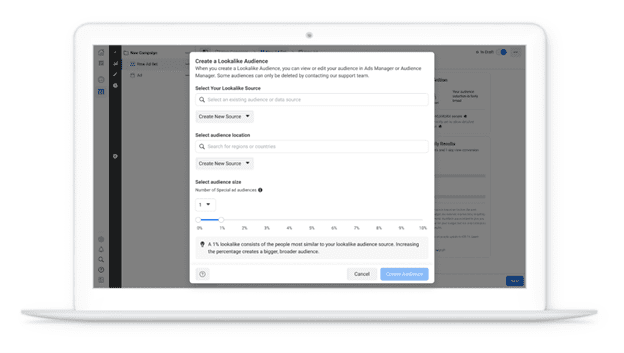 4. Share Engaging Content
Facebook and Twitter aren't just about selling your goods or services; these social media powerhouses are the perfect place to interact with your customers and prove yourself as an expert in your industry. If you have a blog, share your links regularly.
If you have video how-tos, share those often, too. Tap resources like Facebook Live to engage consumers in real-time and include a strong call-to-action.
People are more likely to do business with companies that are authentic and genuine. Your customers don't want to hear sales pitches 24/7, so make sure to share content that isn't always directly related to your business.
5. Have a Cohesive Experience
Your social media accounts can drive potential customers to your website in the most effective cases. One of the issues that many e-commerce retailers face is the drop in engagement seen from social media traffic.
Make the transition from a social media platform to your website as seamless as possible.
One way to do this is by adding social proof to product pages so the shopper sees peer reviews of the product as the transition from social media to your e-commerce product page.
6. Enable Mobile Friendliness
Customers who turn to their smartphones to search for a business like yours won't stay too long if your site isn't mobile-optimized.
They can't interact through mobile social channels with a brand that doesn't have a mobile-friendly presence, which means they won't be giving you any business.
There are a few different mobile rendering options for your e-commerce site. One of the most popular methods for rendering your site on mobile devices is responsive design.
Responsive design is a design practice where the visible website will adjust based on the user's behavior such as screen size, platform, and orientation. This is the most common mobile rendering technique.
Another option is adaptive delivery, which uses CSS and HTML code that display different versions of a web page based on parameters such as device, geography, and traffic source.
Adaptive delivery is more complex than responsive design, but can more specifically target customer intent. For example, airline companies use adaptive delivery to present mobile users with information such as flight status, check-in, or itinerary before other options that users are less likely to look for.
Most up-to-date content management platforms (like Wix, and Squarespace) are already mobile-optimized. The vast majority of WordPress themes on the market today are also mobile-optimized.
7. Include Contact Details
This seems painfully obvious, but don't overlook it.
Offer multiple contact methods, such as a phone number, email address, and your website, so people always have a way to reach you.
8. Don't Neglect a Call-to-Action
Your social media accounts all serve the same purpose: to bring in new customers and keep current ones engaged.  You need to clarify to prospects how they can do business with you. Do they call your store to set up an appointment?
Do they drop by during your business hours? Specify a call-to-action so your customers know the course of action they need to take to utilize your products or services. For WordPress, there are quite a few CTA plugins for you to choose from.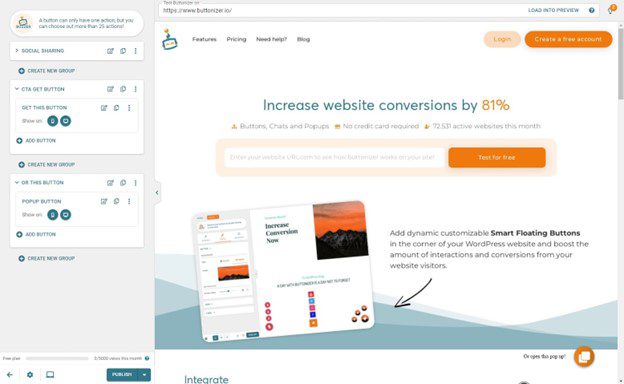 Conversion optimization is an ongoing process. You cannot really expect it to ever be done. Keep experimenting and testing. Good luck!