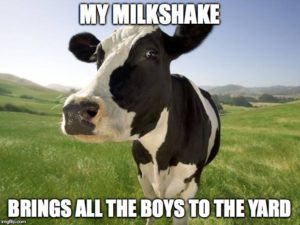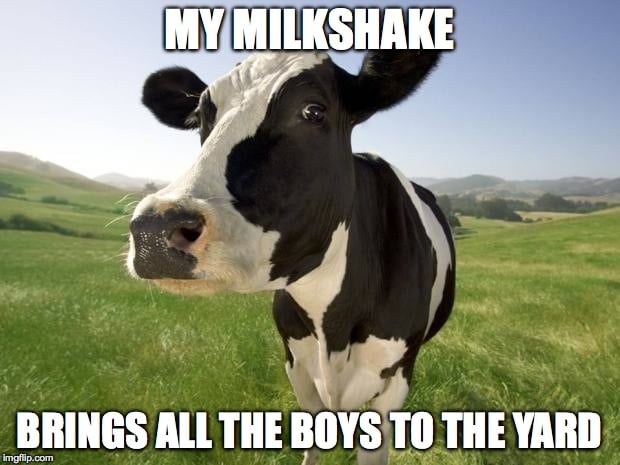 Calls-to-action (CTA) are the triggers of any good website. These are your conversion guns for hire. I could come up with metaphors all day here. I'll just say that CTAs need to perform or they're simply taking up space.
Recently, I was a guest on a #VCbuzz Twitter Chat where we talked about CTAs. The chat was so good that I decided to pull some of what we discussed over into this post, broken down into the same five questions we had on the chat… with a little extra thrown in for good measure.
Here are the five questions we discussed…
What makes a good call-to-action?
How do you test your CTAs to improve your on-page conversions?
How can a page with multiple CTAs still be effective?
What are some common conversion optimization mistakes?
Which conversion optimization tools does Wellspring Digital use?
OK, let's take a deeper look at each of these questions to find out which CTAs will bring the boys to the yard.
What Makes a Good Call-to-Action?
Let's step back a little bit to make sure we're focusing on the right things. A CTA can live anywhere on a website. Most of the time, the more crucial CTAs will live on a landing page.
Take a look at this post for more information on effective landing pages.
In that post, we talk about the need to truly understand your audience and know what they want. You cannot create an effective CTA without this knowledge.
Once you have gone through that exercise, you should have a much better idea of how to set up an effective landing page.
The Musts of a Good Call to Action
This is the low hanging fruit, the stuff you can quickly knock off the list. A good call to action must be…
Simple – don't add too much, just the absolute minimum.
Obvious – make it super clear what this CTA is about
Ask for the action – don't make them guess at the next step, use words like "Buy Now" "Learn More" "Download"
PAS Model for CTAs
CTAs need to have emotional appeal. Crazy Egg suggests using the PAS Model, Problem/Agitate/Solve. It breaks down like this…
Problem: Make sure that the content on and leading up to the CTA clearly shows that you understand their pain. Make sure you're writing the content from a place of empathy. As Gini Dietrich likes to say, get rid of the French, i.e. we, we, we. Make it about them.
Agitate: Reinforce the size of the problem by adding in stats or quotes, whatever you can add to make sure they agree with your assessment of what the problem is and how big it is. Make sure not to be too Chicken Little here. You want to scare them into action, not frighten them into a bunker.
Solve: Become their hero. You're offering them a solution to their problem. Everything leads up to this point. Make it very clear that your offer, your CTA, will get them to a point of resolution.
The PAS model is a simple but very effective model to follow for landing pages and CTAs. This isn't just a little button or ad, this is the thing that will solve/fulfill their most urgent problems/needs.
CTA Design and Layout Tips
Good CTAs use attention-getting colors, language, and graphics. But, don't go overboard. It's still important that your CTAs are on-brand and don't clash with your website's look and feel.
Give your CTA space to breathe. Make it stand out in your design, and don't crowd it with other CTAs that would draw attention from it. Be certain that it looks good on all screens too using responsive design.
Remember, a good CTA is based on a solid marketing plan with buyer personas, customer journeys, and trackable metrics. It's done using empathy and motivation. The simpler and more direct a CTA is, the better.
How Do You Test Your CTAs to Improve Conversions?
Effective CTAs covert, they turn a visitor into a member, customer, subscriber, fan, etc. Test your CTAs to make sure you're using the absolute best version to drive conversion. Hey, that rhymes.
Never assume that because a CTA is getting conversions, that it's the best CTA for the job. You can always be tweaking and refining your calls to action to make sure you're getting as many conversions as possible.
Testing Your CTAs: Tools and Methodologies
Testing and refining your CTAs can mean the difference between decent conversions and outstanding conversions. You won't know what works best until you test. Another rhyme! OK, I'll stop.
Here are some sure-fire ways to test and improve your CTAs…
A/B Testing: Create A/B testing pages. You use the exact same landing page with a slightly different CTA. It will lead to the same outcome but will have a different ask and/or different colors. These smalls changes can make a big difference.
Heatmapping: Use heat mapping tools like Hotjar or Crazy Egg to see how people engage with your page. This will help you to determine where to place the CTA.
CTA Placement: Place the same CTA at the top and the bottom of the page. This will help to determine which is more engaging.
Make sure you're tracking the right metrics. Tracking CTAs focuses less on vanity metrics and more on actions taken. Your goals should be aligned with the singular purpose of the call to action.
You can't improve a CTA that hasn't been thought through completely.
How Can a Page with Multiple CTAs Still Be Effective?
A common mistake marketers and website managers make is to load up a page with too many CTAs.
The average webpage will have multiple CTAs: contact links, targeted CTAs, and your general sidebar, header, and other callouts. Give each of these enough space to breathe and make sure the most important CTAs are more prominently featured.
Use layout, color, and other design elements to make these CTAs stand out. This needs to happen across all devices. Pay special attention to where CTAs appear on mobile.
Remember, you're trying to walk them through a PAS model. Too many CTAs may water down those efforts and steal attention from what's important.
Ask yourself the tough question… "Do we need all of these CTAs on this page?" Eliminate any that could potentially draw attention from the more important CTAs.
What Are Some Common Conversion Optimization Mistakes?
We've addressed this a bit earlier in this post, but it's important enough to warrant its own section. Marketers are busy people. They're being pulled in a bunch of different directions, so it's easy for them to go ahead with a CTA that may not be ideal.
Take the time to cross-check against these common CTA mistakes…
Dull language: Sometimes you'll want to change the design of a poor performing CTA when all you really need to change is the wording. Use action words. And ask questions.
Unrealistic goals: If you're optimizing for a goal you cannot achieve, you will waste time chasing your tail. Be honest and hyper-targeted with each CTA and its goals.
Overcorrections: Avoid making drastic changes. These changes are more like starting over. Make smaller changes and track conversion.
A slow website: Website performance/speed can affect your conversion rate. A marketer might think their CTA is bad when, in fact, it's the slow load time that is killing their conversion rate. UX matters.
Disregarding devices: Don't ignore your CTA on mobile, tablet, and laptop devices. Many times, the bulk of your audience will be on mobile devices. If this is the case, try going with a mobile-first approach.
Too many form fields: This one is a classic. Reduce the form fields to the absolute minimum. And then see if you can get rid of any more. 🙂 The fewer the fields, the higher the conversion rates. This has been proven time and time again.
Take a little extra time to go through this checklist to be certain you're not making one of these common conversion killing mistakes.
Which Conversion Optimization Tools Does Wellspring Digital Use?
All too often marketers will focus on the tools before they're sure they've covered the basics. I'm so glad Ann Smarty and the team at #VCbuzz put this question last.
Tools and dashboards are important and can get you great information you'll need to build, test, and optimize your CTAs. But, like our CEO, Karl Hindle, always says "don't trust the dashboard." The tool is going to give you an incomplete solution or incomplete data.
So, before I give you the list of tools we use, I want to make sure that we all agree that it's important to verify the information you're getting through other tools, or through good old common sense.
Now, here's our list of conversion optimization tools:
I hope you got as much out of this as the folks on our chat did. We need to optimize our efforts now more than ever. I don't want to make every post about COVID, but it's important that we focus on getting the most bang for our buck in these uncertain times.
Stay safe and get optimizing!
If you need some help with your CTAs, drop us a line or give us a call at 301.304.9349.