For immediate release:
Frederick MD, May 5, 2021: Wellspring Digital, the Frederick MD digital marketing agency announces the opening of an office to serve the Austin TX market as the company executes its post-pandemic expansion strategy. The new office is being established because of increased demand for Wellspring Digital's service offerings not only in SEO and Digital advertising but in the rapidly growing Marketing Automation sector.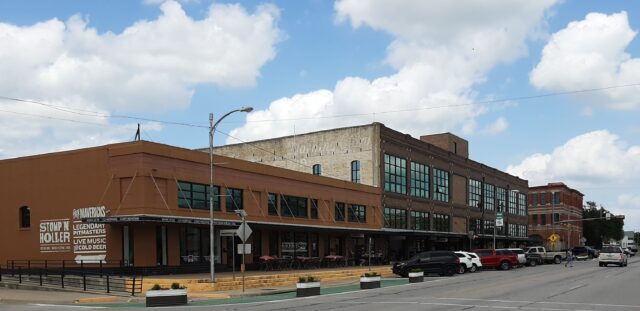 "We are looking to increase our market penetration in the Frederick market and consolidate our position as the digital marketing vendor of choice," says Jon-Mikel Bailey, Chief Development & Marketing Officer, "however, our strategy is to select target cities with growth potential and high current demand for our services, and Austin is our first out of region site."
Wellspring Digital currently includes the Frederick Chamber of Commerce, FITCI, and TechFrederick as well as a number of local businesses including Hi Lo Auto Sales, Diversified HVAC, MainSpring, and TirePros within its client roster, with national clientele including UBIS, Somoroff, MLS teams, music industry clients and Fortune 100s.
"2020 was a year we had to put a lot of our plans on hold," says Karl Hindle, CEO, "including spinning off SailFish Systems, our managed hosting offering, but as recovery proceeds we are poised to take advantage of this growth wave."
Wellspring Digital was founded in January 2017 and has grown from a one-man start-up operation to ten staff in four years. "Our growth plans were interrupted by Covid," says Bailey, "however we are now executing on our expansion strategy placed on hold during the pandemic and aim to grow to $3M in annual recurring revenues over the next three years."
Wellspring Digital plans to create three positions in the Austin TX metro office this year which will be managed by Sammye Klein, Workflow & Team Manager who joined the firm at the start of the pandemic.  In addition, three positions will be created in the Frederick MD location while the company is looking to open a third location in Florida in Q3 2021.
If you would like to learn more about Wellspring Digital, please contact us or call Jon-Mikel Bailey on 301.383.8351.
About the Company
Wellspring Digital is a full-service digital marketing firm with locations in Fairfield, PA, Frederick, MD, and Austin Metro, TX. We specialize in Digital strategy, marketing automation, SEO, paid search, social media marketing, content marketing, email marketing, and website design & development with SailFish, a managed business hosting platform built in the Cloud.