We Create Websites That Drive Results For You
Wellspring Digital is a Naples FL web design company and full-service digital marketing agency established in 2016.
Our design and development team has decades of experience, especially in creating and supporting WordPress websites (we also work and support other types of website CMS and code too, call us to discuss your needs).
Design is very important, but we build functionality into all our website builds so you not only look good but your site is usable and ready for digital marketing to generate leads and customers.
Wellspring is a breath of fresh air after years of working with other digital marketing firms. Their approach produces leads – so many that our sales team can't keep up. Most importantly, Wellspring is transparent, honest, and dedicated to always improving. The relationship is a true partnership.

Doug Miller, CEO Brightworks Group
Our website development process builds SEO and digital marketing needs in to the project from the very beginning.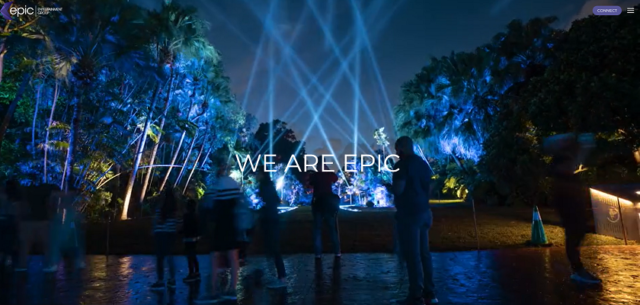 Epic Entertainment Group's experiential website creatively outlines the client's work with Hotel del Coronado, Hershey Park and Dark Horizon, Orlando FL.
www.EpicEntertainmentGroup.com
100% Customizable Websites & Proven Design Process
The Wellspring Digital team is exceptional and works with a tried and tested creative and technical process that takes you through vision & concept, to design & development, and through to testing and final launch.
Our websites are 100% customizable and will integrate out-of-the-box with all leading CRMs, schedulers, contact forms, Social Media platforms including Facebook, Twitter, and Google. We will also handle custom integration work too so no matter how you do business, your website will work with your processes and systems.
Our goal is to deliver a website that looks fantastic, is a great experience for your users, but more importantly delivers on your business goals.
Website Training & Content Management
We also ensure your team is fully trained on how to use the website and WordPress functionality, so your people can make edits to content or create new pages as required. We also fully support our clients with a support desk to manage change requests if they wish.
State of the Art Website Hosting & Support Desk
Wellspring Digital also offers a fully managed WordPress hosting service, SailFish, which provides a very fast and very secure platform to host your website. SailFish includes the following:
Web Application Firewall
Automated WordPress Updates
Nightly Backups
Daily Malware Scanning
Dedicated IP
DNS Management
Free Migration Assistance (for Clients with an existing website who are just looking to have us host and support them)
Not only do we create beautiful websites that deliver ROI, but we also support you at every step of the way and after the website launch.
Built-In Website Marketing from a Full-Service Digital Marketing Agency
Our web design team forms a core part of our firm but we are surrounded by industry-leading digital marketers who specialize in:
Our clients enjoy an end-to-end process where we build, launch, and support their website and then take them forward with full-service digital marketing on tap.
We build websites to harness the power of digital marketing and deliver visitors, leads, and customers.