A Web Design Company Born & Bred in Frederick Maryland
Wellspring Digital was founded right here in Frederick MD back in 2016 and is the leading full-service digital marketing & web design company in the area. Our clients include Frederick County Chamber of Commerce (and we are a Mission Level Partner in Trust), FITCI, HiLo Auto Sales, techfrederick, and many more businesses and organizations both locally and across the country.
We excel in designing and developing WordPress websites, though we will also work with other platforms too if you have a need (please call us to discuss).
Our websites are creatively designed, but we place full focus upon functionality too: it is of little use to have a great-looking website that fails to deliver on business goals. From the start of the website development process we build in the functionality you will need to market through your website, whether your goal is to build brand and awareness or generate leads and customers.
Your website will look great, but it will also be fast and secure no matter what device your visitor uses: our websites are mobile and desktop-friendly using the latest developments in Adaptive and Responsive Design.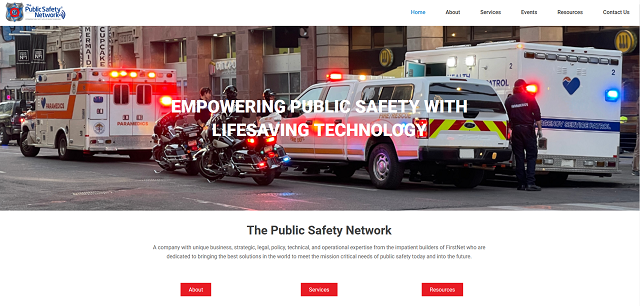 Web Design Meets Development Excellence with Fully Customizable Websites
Our web design team is led by Jon-Mikel Bailey with over 20 years of web development experience, most of it gained here in Frederick MD but also working with clients across the country. We use proven processes to take clients from concept and design to the development and launch of a fully functional website after exhaustive testing.
Our aim is to deliver a fast, secure, and delightfully usable website your visitors enjoy and you can be proud of!
We are in the business of creating thoughtful and exciting technical solutions that help our client's share their voice and vision. We've experienced a measurable increase in both number and quality of opportunities since we engaged with Wellspring Digital."

Eric Johnson, President, Audio Video Group Frederick Maryland
Website Integration With Business Systems & Solutions
Websites do not work in isolation – they must work with multiple business systems such as your CRM or Marketing Automation, your Social Media footprint (Facebook, Twitter, YouTube, etc), appointment schedulers, or lead contact forms.
We build in integrations for many business systems using Zapier or "Zaps" to hook up systems, but where a non-standard business system needs to be integrated we have the capability to do this too.
No matter how you do business, the website we provide for you will work with your systems too.
Website Training, Content Management & Going The Extra Mile
The day arrives and you have finally launched your website!
Now what?
Where our web design competitors say goodbye, we now start a post-launch process to train your designated staff members so they can manage content changes too. If you can use Microsoft Word you can use WordPress and we will show you how to make edits and changes, add and remove images and video, delete old content and create new blog posts and web pages without having to rely on a web developer and their turnaround time.
For clients who want to outsource content management, we are happy to do so too – the choice is entirely yours, but we will support you every step of the way forward before and after launch.
WordPress Managed Hosting & Technical Support Desk – Website Support
A website from Wellspring Digital is highly secure and optimized for performance when we launch it, but you must maintain any website to keep it so. Think of your website just like your car – it needs regular servicing!
Website maintenance should be done no longer than on a monthly basis, and some tasks should be done daily. This will include applying security updates, updating the WordPress theme and any plugins used, ensuring backups are made and properly stored, as well as a host of other tasks.
In addition, websites break down too and we are your AAA for website breakdown with a dedicated support desk provided through SailFish, a fully-managed WordPress hosting service.
SailFish is a very fast and very secure managed WordPress host that also includes the following and much more:
Automated Updates – includes always-on security.
Daily Backups – we always have a copy of your website files and content just in case.
Malware Scanning – if something does infect you we have the cure!
Web Application Firewall – your website's personal security guard.
Dedicated IP – unique to you so crucial resources are not shared – great for SEO too!
DNS Management – no need for a nameserver.
Free Migration Assistance – if you just want an existing WordPress website supported we're here for you too.
Frederick MD Web Design from A Full-Service Digital Marketing Agency
Our web design team does not work in isolation: we are a part of a full-service digital marketing agency and our customers enjoy all that that means.
Not only do we bake in the very best industry developments for SEO and digital marketing with our websites, but once they are launched you can access 'best of breed' digital marketing services including the following: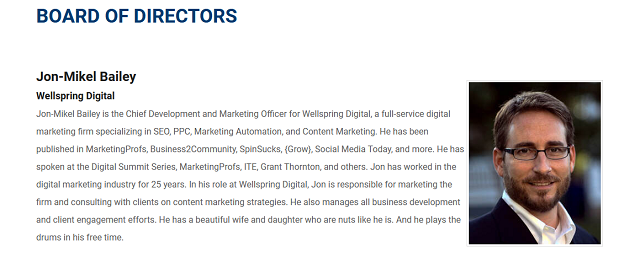 Once we have built and launched your website you will never hear us say, "Goodbye!" – we are here to support and serve you from inception through to launch and beyond as you mine the digital ROI that will drive your business forward.
Hear what another web design customer has to say about the leading web design company in Frederick Maryland:
Wellspring Digital's dedication to the UX has been instrumental in revamping our website. The navigation and flow is now more clear and concise. It is much easier for potential clients to find our portfolio and understand our company's capabilities.

Stephanie Brandmire, Director of Marketing & Business Development, Epic Entertainment Group
Wellspring Digital is the leading Mobile web design agency in Frederick MD – call to discuss your requirements: (301) 383-8351 or book a meeting here.