by Karl Hindle
Marketing Automation is one of the big marketing buzzwords, especially over the last couple of years as platforms emerge targeting SMBs. We need to escape the hype and focus on just what this technology can do to fuel our efforts to achieve business goals. Automation is not a universal solution for everyone, and the technology is still at stage where, despite increasing adoption, there is still a lot smoke floating around just what is at the core.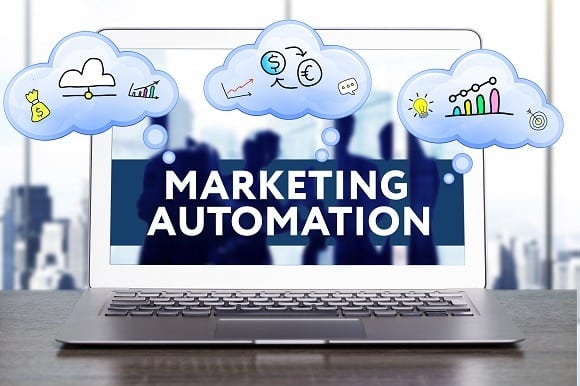 This is what we expect to see when we open up a marketing automation platform:
We need an email delivery solution where we can quickly design and send emails to our database.
Email also needs to be capable of being triggered to allow us to automate content delivery when certain behaviors are demonstrated, such as visiting a pricing page or a lead score going over a certain threshold.
CRM
We need somewhere to store all our personal information, from name, job title, company information, email addresses, and contact information.
You may not need the CRM as part of marketing automation because you already have one in-house, such as SalesForce, in which case it must be able to integrate and synchronize with it.
[Buyer Beware: from my experience with some of these platforms, this can be a fundamental flaw leading to inflated costs, marketing inefficiencies, and total failure of automation initiatives. In particular, I have 'enjoyed' serious headaches with the stability of Marketo/SalesForce integrations.]
Workflow
We need workflow to allow us to create and modify marketing processes.
Ideally, a Visual Workflow designer will provide drag-and-drop functionality for ease of use by non-technical creatives and eliminate reliance on technical support (a fundamental flaw with a lot of marketing technology and most SMB marketing automation solutions).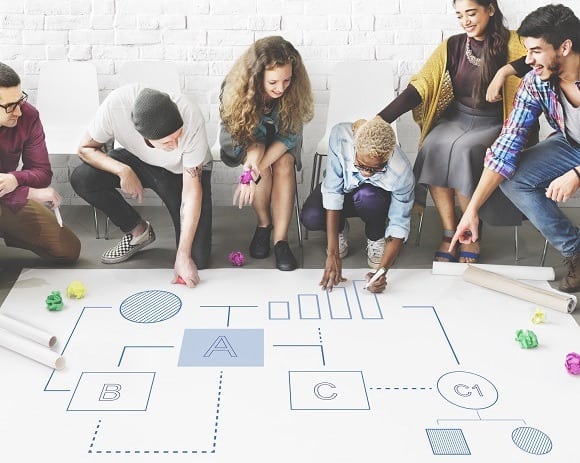 Triggers
A trigger may be someone visiting a pricing page, which means we want to send price comparison information to them.
A trigger is when someone performs an action or series of actions, which is seen by the automation platform and then automatically causes a response.
So, if someone fills in a demo request form, the automated workflow may be assign and notify the sales rep, notify the presales team about an incoming demo, change the status of the requester from lead to prospect, wait a set period of time and follow up with a reminder email to schedule the demo.
Lead Scoring
Lead scoring allows us to award a value based on behavior, and helps us to understand just who is truly engaged with our content and messaging. A contact may gain points for visiting important pages, opening an email, completing a form, downloading a white paper, watching a video, or however we wish to assign value.
We also want a lead score to decay over time if they become inactive, moving from being warm to cold.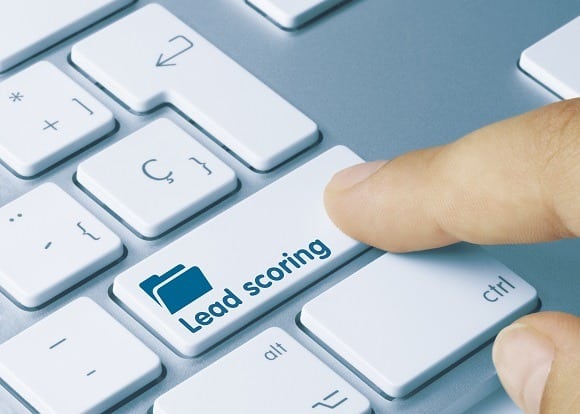 Form Designer & Dynamic Forms
Many marketing automation platforms use a form to cookie a user and so enable visitor ID and tracking. We need to be able to easily create forms for a wide variety of situations, and embed them wherever we need them.
Dynamic forms change the fields they contain depending on the user, for instance if we have the company name of a user it is pointless asking for this information again. Instead, let's swap out the company name field for a cell phone number instead, and so build up a more complete picture of the user.
Visitor ID & Tracking
Ultimately, we want to be able identify everyone within our database, including the anonymous web visitors.
Anonymous users may be identified through a variety of means, for instance logging in to a blog to leave a comment. Some platforms, such as Sharpspring, will actively seek to narrow down and identify anonymous users through Social Media profiles, company databases, and other means.
Once we identify a user, we also want to see what they are doing and how they are engaging with our online content, especially our website. If I know John Smith is looking at my pricing page after visiting my Blue Widget product page, I can either send him a customized offer or promotion, trigger Blue Widget information and how we are so much better than the competition, or simply make an approach directly through a phone call.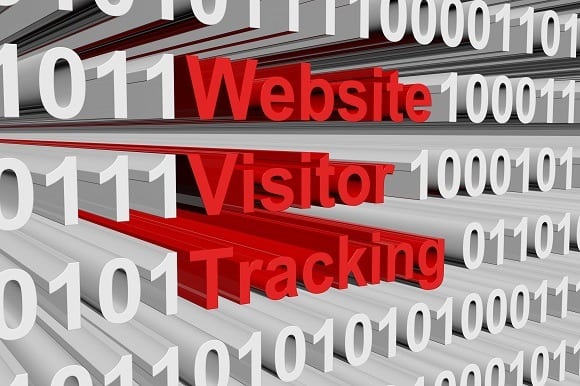 Landing Page Designer
We need to create landing pages tailored to the marketing messaging and offers, and this needs to be done quickly and easily.
As with form and email design, we should be able to use either pre-existing templates we populate with our own content, create our own landing pages within the platforms designer, or import custom designed landing pages into the tool.
This needs to be fast and simple!
Segmentation & Personas
The ability to segment and create buyer personas is very important, but so is collecting and understanding the data which will help you fine tune them too.
Reporting and Marketing Analytics
A marketing automation platform will deliver visibility and accountability into your sales and marketing processes. You will be able to see just what works and what does not, allowing you to focus on successful ROI channels, while quickly testing new areas to add to your marketing mix or drop altogether.
You will also be able to establish accurate attribution, gain visibility into the funnel, and place a far more accurate number on your cost-per-lead and cost-per-acquisition metrics.
[Buyer Beware: there are always limitations on a how you can slice and dice the data these platforms generate. Some are better than others, but it always differs depending on your own requirements, even within the same business niche.]
Karl Hindle is founder and Managing Partner of Wellspring Digital.