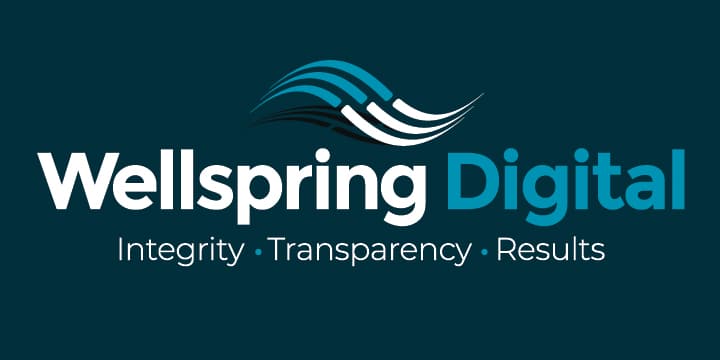 Frederick, MD and Fairfield, PA
Monday, March 2, 2020
Wellspring Search has changed its name to Wellspring Digital to showcase its move into the full-service digital marketing space.
"When I started this company, we were all about SEO. Now, we have some of the best in the business when it comes to marketing automation, content and social marketing, paid search, and more. We needed a name that better reflected who we are as a company," said Karl Hindle, CEO and Founder of Wellspring Digital.
Wellspring Digital recently added Jon-Mikel Bailey as Chief Development & Marketing Officer (CDMO) and Ashley Bucchioni as Director of Strategic Sales and continues to grow its talent bench. On the client-side, Wellspring Digital is expanding its national reach with the addition of national recording artists, luxury tourist destinations, and major league sports teams signing on as clients.
"Our team is made up of some of the best digital marketers around and is still growing. We simply had to drop 'Search' and decided on 'Digital' to better reflect us as a truly full-service digital marketing agency," said Jon-Mikel Bailey, Chief Development and Marketing Officer of Wellspring Digital. Bailey continued, "we're still Wellspring, a bountiful source of leads for your organization."
If you would like to learn more about Wellspring Digital, please contact us through our website at wellspringdigital.com or call Jon-Mikel Bailey on 301.304.9349.
About the Company
Wellspring Digital is a full-service digital marketing firm with locations in Fairfield, PA, Frederick, MD, and Newport News, VA. We specialize in marketing automation, SEO, paid search, social media marketing, content marketing, email marketing and website design & development with a managed hosting platform. 
Contact
Jon-Mikel Bailey, CDMO
Wellspring Digital
4539 Metropolitan Court, Frederick, MD 21704
Main: 717.457.0522, Frederick: 301.304.9349