A Crisis Journal:  Follow along as a Food & Beverage magazine editor moves from print to digital production in one-week.
What is it like to shift your market plan in 48 hours, on a shoestring budget?  I found out during the COVID-19 pandemic.  Survival of a Virginia small business depended on Repurposing Assets.
To capture the full impact of the story, let me start with a brief snapshot of the past.  My name is Kim Chappell, and, in addition to my roles here at Wellspring Digital, I am also the Executive Editor for Dine Wine & Stein Magazine.
DW&S Magazine is a print publication showcasing the Virginia food and craft beverage market segment.  Founded ten years ago, the magazine was initially a tourism guide. A thirty-page release distributed along Virginia's main interstate routes and within visitor's centers.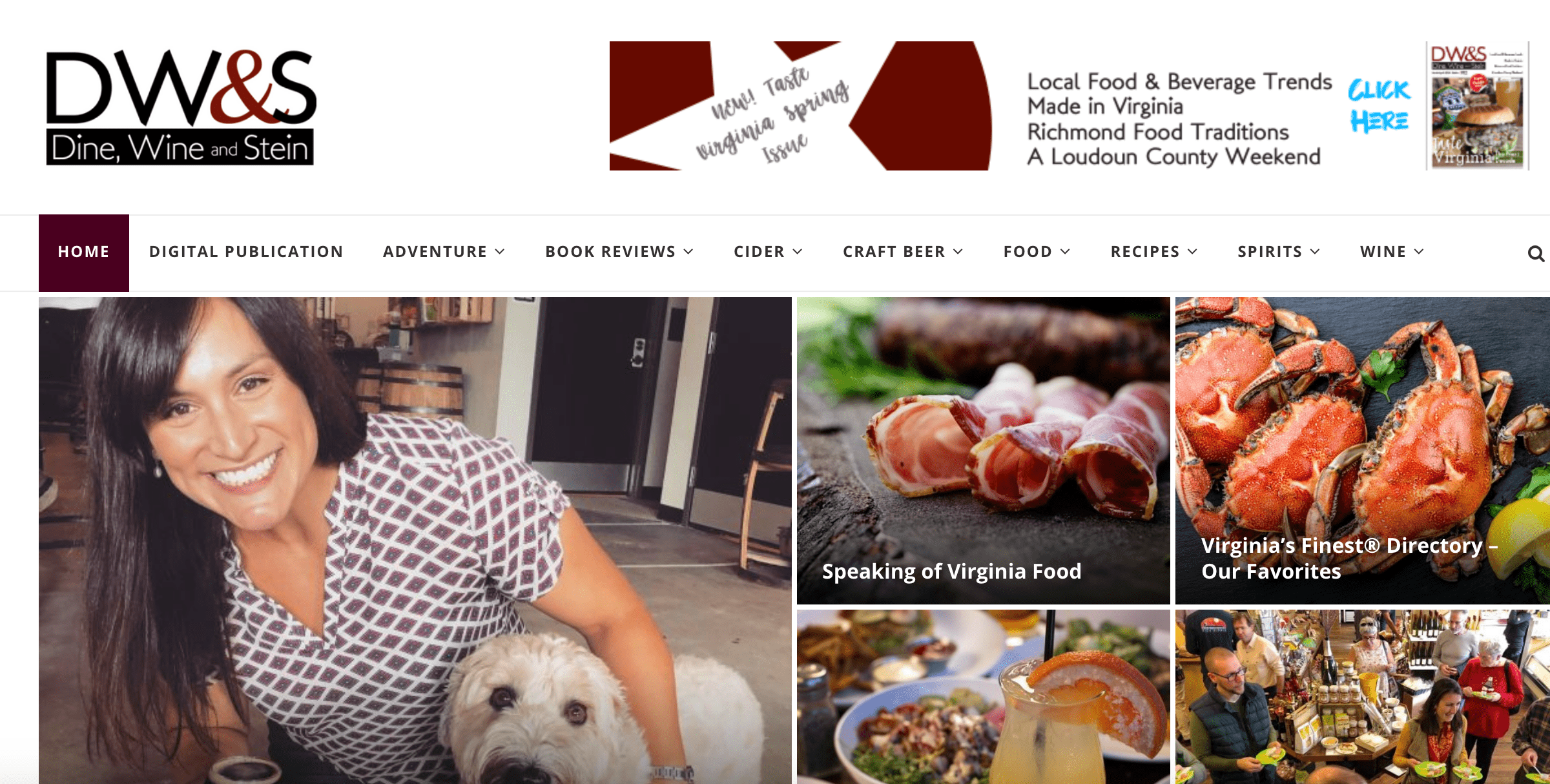 In 2018, I started with DW&S and immediately began working with Bluemont Media to redevelop the brand. The new plan was to morph the tourist publication into a magazine for Virginia food and beverage lovers. In addition,  DW&S would triple its distribution to new sites.
Exciting new Places to include craft beverage tasting rooms, restaurants, gourmet groceries, and popular tourism sites were added to the map. We increased the page-count and hired an editorial team, while also employing a team of ad sales representatives.
2020 Conundrum
Thankfully, the 2020 business development plan included a re-fresh of the branded website, social media, and a new fan opt-in newsletter.  Our intention is to provide a quarterly package of marketing tools, in addition to the magazine. The deadline for implementing the new plan is December 2020.
On March 1, 2020, delivery route drivers crossed Virginia, filling magazine racks with the Spring edition of DW&S Magazine. The edition was profitable and, for the first time, included national ads. In the edition, we launched a new section, The DW&S Guide. The mood around our virtual conference table was buoyant.
I am writing this blog in April, and the COVID-19 pandemic has crippled business for over a month. The food and beverage industry is impacted hard with many restaurants, wineries, breweries, and tasting rooms closed to the public. Spring and some Summer festivals canceled for the year.
Out of Crisis Comes Marketing Innovation
"Out of Crisis Comes Innovation"…In the first weeks of the COVID-19 crisis, I heard that countless times. When the slap in the face still hurts, it sounds like "blah-blah-blah." When your advertising clients cannot pay their invoices, it feels more natural to just binge watch Netflix.
Then, a spark tapped me hard on the shoulder and captured my attention. Restaurant and taproom owners were pivoting. DW&S advertisers were offering Curbside Pick-Up, online ordering, and even cocktails to-go.
It was time to get back to work. Remember, I mentioned earlier that a robust plan was mapped to boost the DW&S website, increase social media traffic, and capture opt-in for our email newsletter. The project was in a team shared file but was not the focus of Q1, 2020.
I needed to immediately re-focus efforts on digital marketing and client promotion. I needed to pivot fast, and I had little to no funds to spare. DW&S's operating funds were focused on paying team members and our print and delivery invoices. I needed a low-budget pivot plan that I could launch from my laptop.
Repurpose Your Assets
In 2017, I published a series of personal blogs as a digital and print book, Conquer the Trend Wave. In Conquer, I advise readers to weather a business crisis they need to make a list of assets. I recommend to turn over every rock to look for assets that can be repurposed. It was time to take my own advice.
What asset does a magazine have to offer? The answer is hundreds of digital files in the cloud. I spent a day browsing archives from countless editions of DW&S magazines. Here is a shortlist of content that I pulled for my new plan:
Stunning food and beverage photos, owned by Bluemont Media
Chef recipes, collected over ten years
Foodie and beverage lovers trail maps.
F&B book reviews
Industry interviews
F&B centric travel stories
Assets also include DW&S social media pages on Facebook and Instagram, a branded website, and a fledgling newsletter opt-in landing page. A current top asset is a digital file containing the complete Spring edition of DW&S Magazine. My asset list also included a private Facebook group that was primarily used to post job opportunities within the Virginia F&B segment.
You may have noted that all the assets that I list are free for use. You are correct. I need to keep the DW&S brand in front of our fans on a shoestring budget. Here is a peek into the plan that is unfolding today.
The DW&S Digital Marketing Pivot
The digital file for the Spring edition was loaded for viewing from a banner ad on the DW&S website. Links were used within social media to push fans to the site. If readers could not pick up a paper copy of the edition, they could read it while sheltering at home.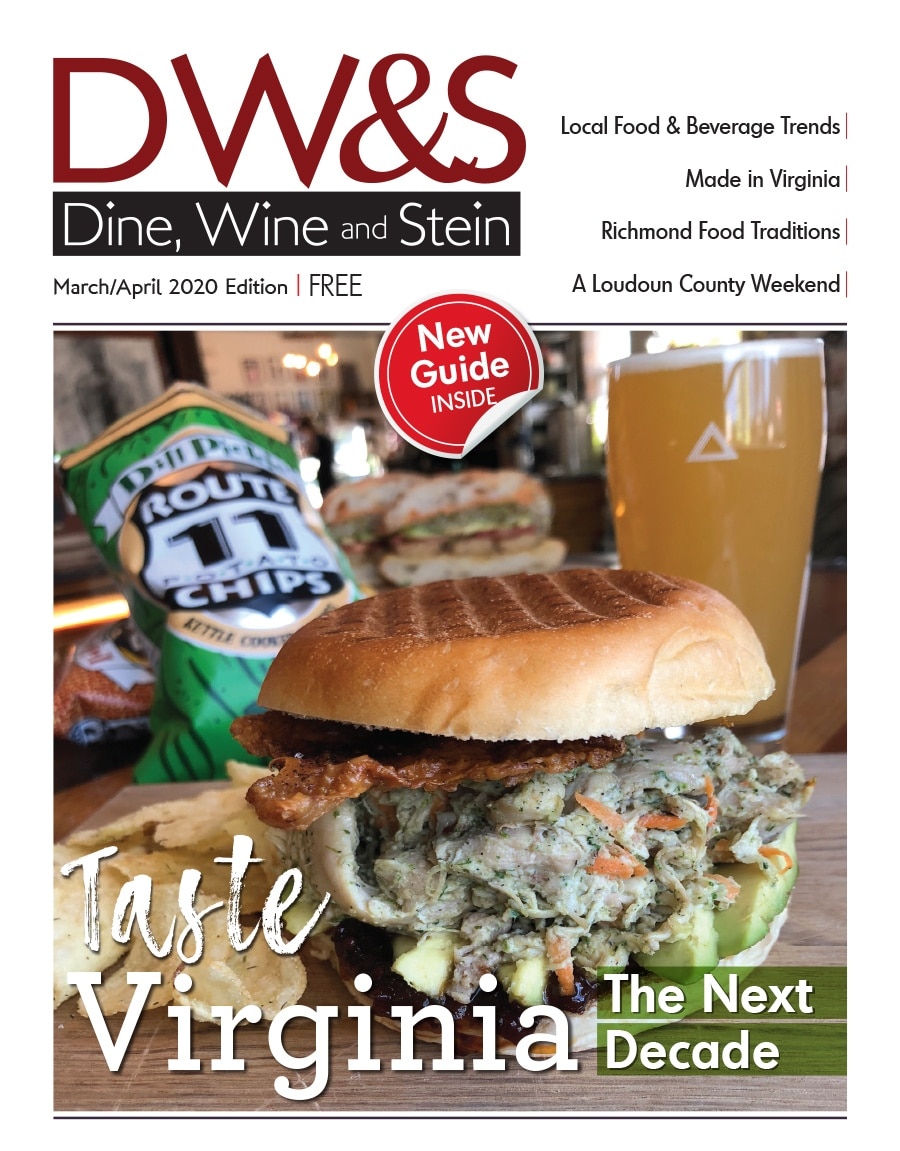 Team DW&S compiled favorite recipes into a Chef Recipe Collection eBook.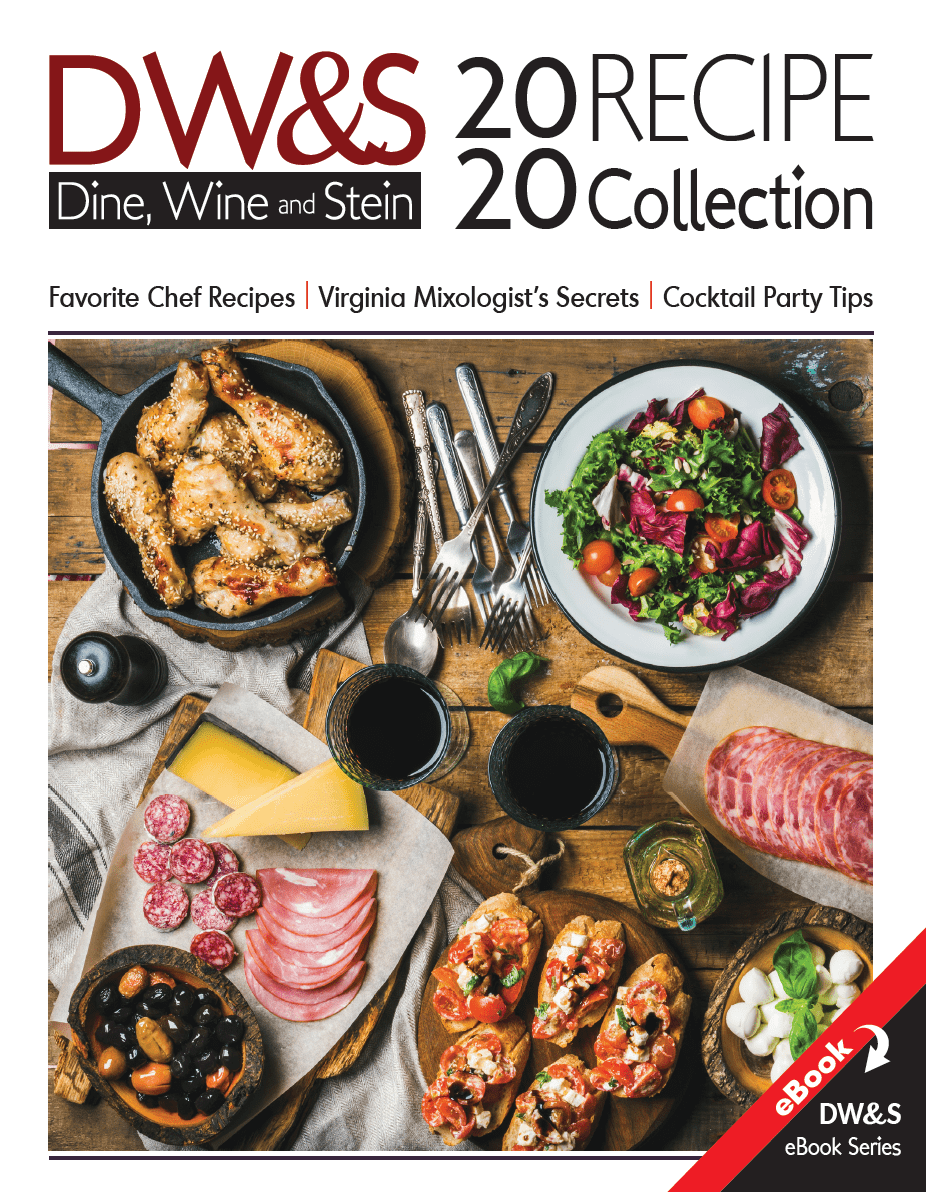 The free download link is marketed through both social media and the newsletter. Also, DW&S promoted its own Recipe Week and an At- Home Happy Hour Collection on social media.
I turned DWS Food and Beverage Lovers of Virginia into a public Facebook group. I encourage anyone in the Virginia food and beverage industry to send me their menus, websites, news, photos, and updates. eMails poured into my box. A sleepy private group turned into a portal of public information. Plus, this campaign provides the opportunity to meet new business leaders.
Call in the Influencers!
I made the decision to produce a monthly newsletter instead of a quarterly publication. I called food and beverage influencers across Virginia and told them of my need for free content, including photos. Weekly, I provide a link to the newsletter opt-in landing page on social media. Our opt-in list quickly grew from a handful to almost 700 subscribers and is still growing.
Dave Renfro, Publisher, and Owner of Bluemont Media assisted with loading past magazine stories into the DW&S website as blogs. Within weeks, we had an online library of stories and industry interviews to promote through social media. For fans bored, while sitting at home, we can now push a robust library to impress any foodie or craft beverage lover. We are currently adding a few stories a week from our cloud archive.
Dave and I wrote a personal email to all of our clients. We listed each of the above tools and assured that their brand would not only be included, but it would be showcased. I asked for each to send us photos of their curbside pick-up and new menu items. Also, we offered to promote any event or campaign that supports the community. Each morning, my inbox is full of emails. I often hear from clients and from those that I have not yet met.
Repurposing the DW&S assets accomplishes two objectives. It keeps our brand in front of our fans during a difficult time. And to be honest, the project keeps my focus and keeps me sane during the COVID pandemic.  It is a win-win, and you should give it a try.
Repurpose your own assets.