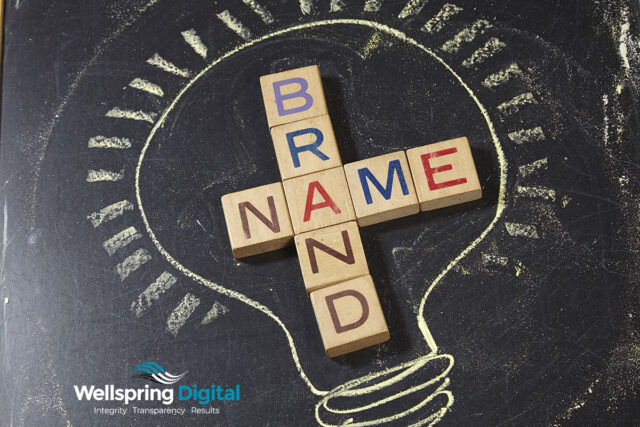 In business, first impressions last. Your brand name will become your business identity, and it's crucial to come up with a name that's striking and original. 
At the same time, your brand name needs to stand the test of time: the last thing you'll need is an expensive rebranding exercise when you realize your chosen name's irritating or trite.
Your brand name is able to make or break your new business or project. 
So how do the world's best companies come up with their brand names – and what's the secret formula?
Brainstorming the Brand Name
When coming up with a brand name, you'll need to do some market research before bringing your ideas back to the creative team. When researching, stick to the brief. 
The name you choose for a software company will be quite different from the name you'd choose for a toy shop: discard any inappropriate ideas, no matter how clever they may seem, and focus on the client's brief. 
The name should ideally relate to the products or services on offer while also describing something about the company. It doesn't have to be predictable, though.
Try running a tool called Namify which utilizes artificial intelligence to generate cool brand name ideas based on your keyword and the chosen category. I was amazed at how cool some of those brand-name ideas are!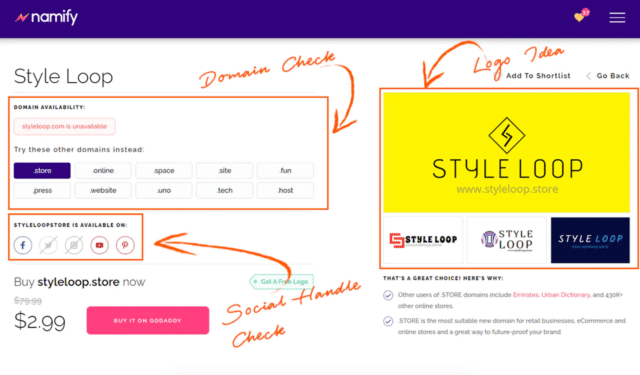 The more people you involve in this stage of the branding process, the better. 
Remember: cultural and linguistic barriers can sometimes mean certain brand names are best avoided, so try to run your ideas past the widest possible audience without giving the game away.
Checking Availability – Trademark, Social Media, Domains
Once you've shortlisted some brand names, it's time to research again. You'll need to check that your names are available.
The most important thing to check is that your chosen name isn't trademarked, but some other things may affect your decision too. For example, you might want to avoid names that have been taken on key social media sites.  You'll also want to do a speculative domain search to see if you can bag the relevant .com or country-specific TLD.
Namify will check major social media platforms for you. It is also a good idea to search for your chosen name on Google to make sure there are no strong brands already.
If you run into availability issues at this stage, you may need to start generating more ideas. Can you add words or phrases to the name in order to create something unique?
Check out Text Optimizer for some concept ideas to add to your brand name. Text Optimizer uses semantic research to find underlying and related concepts to help you in brainstorming:
Keyword clustering is another exercise that always helps me brainstorm and will come in handy for future SEO efforts. 
Focus Groups or Interviews
The final stage is to obtain feedback from your target market. Different people come up with wildly different associations relating to words and phrases. You might have come up with a blooper without realizing it. Neglect this stage and all of your hard work could be wasted.
The name you settle on should support your client's vision for the brand and should be thoroughly checked to make sure it's not going to cause offense in any language. If the client's stuck between two names, or they favor a name that's clearly not working according to research, they may need research to push them in the right direction.
Qualtrics allows you to run quick market research to identify how good your future brand name is, how trustworthy and memorable it is and how likely it is to trigger some negative associations: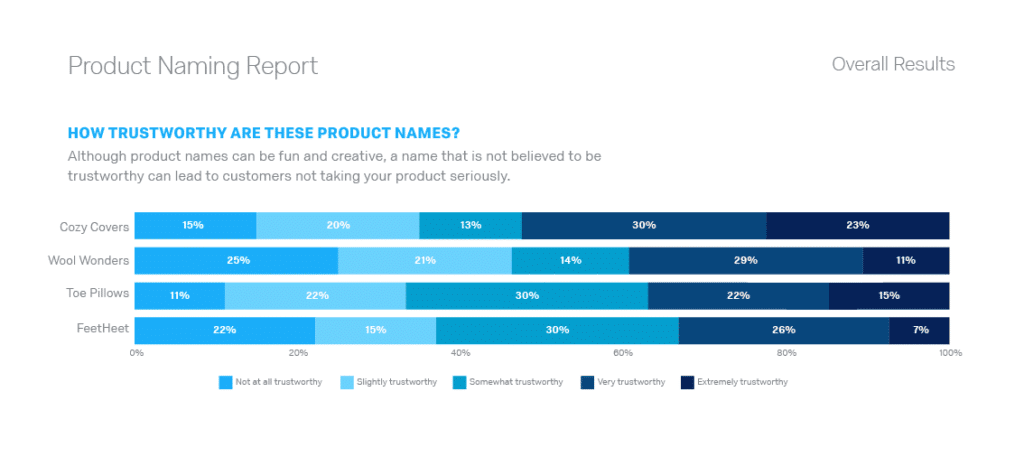 The Importance of a Great Name
As Maxwell Hertan of Megaphone Marketing put it, if you are not investing in your brand, you are not doing any marketing.
Get your brand name right and your client will 'stick' in the customer's mind whenever they're thinking of hiring someone in that sector. 
Get it wrong and the company could face a huge, expensive re-think. Branding is one of the most critical aspects of marketing and market research jobs, yet the best brands in the world prove that the effort is worthwhile.