Have you noticed the surge in eBooks, digital magazines, and blogs? As digital marketers, we have been tracking the trend for the past five years.
Long-version content and digital have been trending upward, but the COVID-19 crisis escalated the surge. Are you ready to move to digital, long-version content? It is time to bridge the gap between paper and digital content.
What Happened to Paper?
If you visit a restaurant, you may notice that many are no longer offering paper menus. Scan a bar or QR code to browse the menu from your phone or tablet.
Visit a grocery or retail store, and you may not be able to pick up a free paper publication as you exit. These are just two examples of the COVID-19 crisis pushing paper out of marketing plans.
Although the virus may not transfer by touching paper, we do not know. As a precaution, the new trend is to replace paper with digital.
Sure, paper publications and print marketing have been on a slow downward slope for at least a decade. Even so, paper solutions may still be within your marketing plan.
Now is the perfect time to pivot and move those assets to digital. And there is a silver lining to this blog.
The Silver Lining of The Change to Digital
If you are like most business leaders or entrepreneurs, paper vs. digital may be low on your list of worries. Compared to crafting a new Operations Plan, the subject may not even be on your radar.
I know you are looking at line items in both your Operations and Marketing Plan. You are not alone. Most are cutting their yearly budget and adjusting goals.
There are some benefits that will help you when bridging the gap between paper and digital.
Digital Marketing Saves Money
The first benefit is the silver lining—you will save money.  I am not here to tell you that digital content or marketing is free. But, I am saying that you will get more exposure for the dollar with digital than print or paper solutions.
If you are reworking your budget, shine a spotlight on print or paper marketing, and note the cost. Print advertising is costly.
If you design and print your own Point of Purchase booklet or guide, it is even higher. Consider reappropriating those funds and moving some of your budgets to digital.
Pivot Fast with Digital
Think back to Q4 of 2019. As we all created our 2020 Marketing and Operation Plans, we had no idea that a crisis was lurking right around the corner.
Remember those days of enjoying a robust economy? Did you design and book future marketing before the new year?
Are you stuck with a print marketing campaign that no longer makes sense?
The other silver lining? Another benefit of digital marketing is that you can quickly pivot. Change can be brainstormed with a Zoom call with your team or marketing specialist.
With a digital campaign, you can track your analytics daily.  If you are not achieving the desired results—pivot!
Connect with Customers Using Digital Marketing
Consider involving your customers and brand fans in your next digital campaign. Create a campaign that builds a community around your brand.
Hashtag Campaigns and User-Generated Content
Here are a few ways to include customers in your next digital campaign:
Create a hashtag and ask your customers to share photos of your product or visit your location. Remember the old saying, "A photo is worth a thousand words."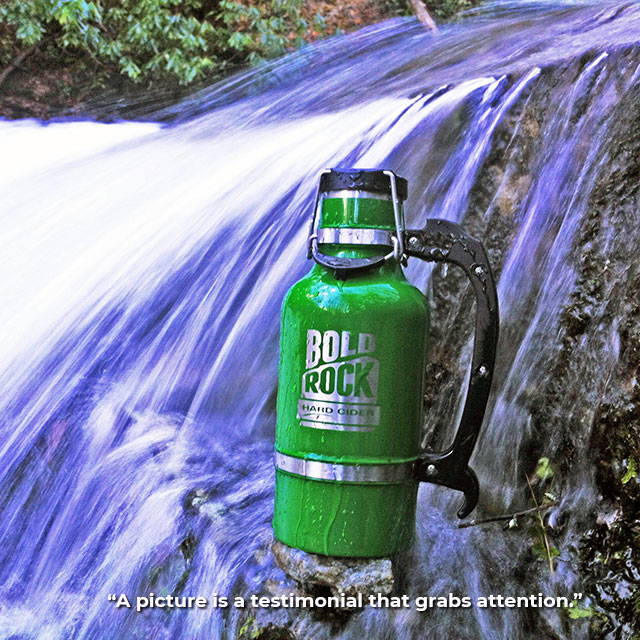 A picture is a testimonial that grabs attention. Use the photos in your campaign and give credit to the poster.
If your product is a food or a beverage, ask brand fans to submit their favorite recipe or food pairing. With enough submissions, you can release your own eBook.
Recently, I worked with a hard cider company to gather fan recipes for a cocktail eBook. We received photos, recipes, and even videos. When you create digital content, it is easy to mix mediums and add videos to eBooks.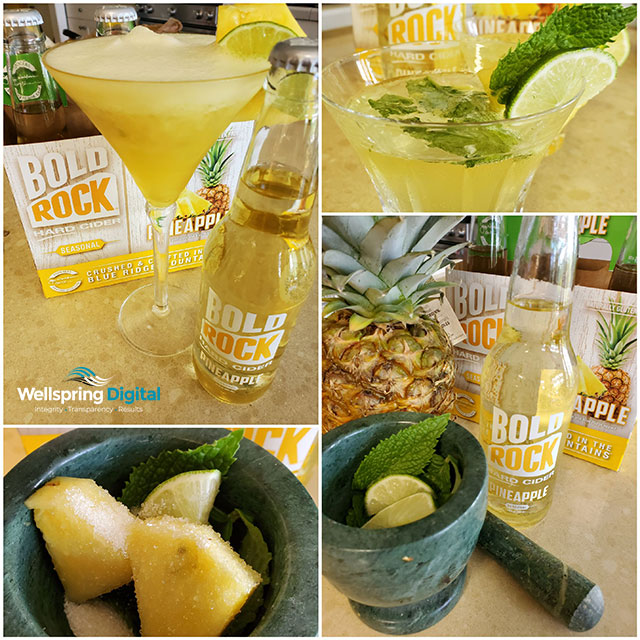 A home improvement and garden supply store launched a backyard improvement contest with gift card prizes. Entrants include photos, blogs, and videos. The store was able to gather digital content to repurpose for their web and social needs.
These are just a few examples of building a campaign and a community with your brand fans. Brainstorm on ideas that will generate digital content and involve your customers.
Bridge the Gap from Print to Digital
As you plan future marketing, set goals, and take your product to market, now is the perfect time to bridge the gap between paper and digital content.
Just think of this year's crisis as a push toward new concepts and tools. For additional inspiration, read Jon-Mikel Bailey's blog, Content Marketing: Work Smarter Not Harder.
Need help with the pivot from print to digital? Drop us a line or give us a call at 717.457.0522.