It's no secret that informative and useful content can help you in many ways, whether it be with your SEO, building brand awareness, or establishing a stronger social media presence.
But, this only happens if your content is seen. Your need more eyeballs on that great content…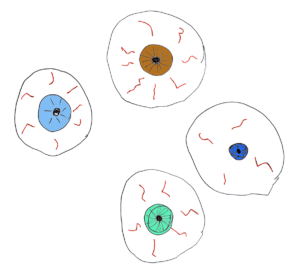 Yes, those are eyeballs, thanks to my talented daughter, Lennah. So, how do you get more of those eyeballs on your great content? First, make sure your content is truly great. This post might help.
Then, engage in a content boost strategy. I'm not just talking about sharing your content once on your Facebook page and calling it a day. That's like putting a drop of gasoline in your Ferrari, you won't get far.
There are four things you should consider if you want to expand the reach of your content and get in front of more eyeballs…
Share more strategically on your social media channels
Explore syndication opportunities
Build your email newsletter list
Let's look a little closer at each one (am I pushing this whole eyeball theme too hard?)…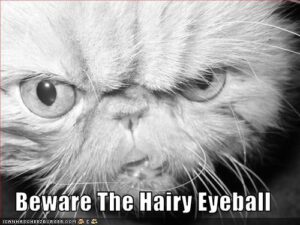 Strategic Social Media
Social media marketing is a delicate dance. Share too much and people tune you out. Don't share enough and they think you don't care. "So, what's the perfect number of shares, Jon?"
Well, it depends. 🙂
The number isn't as important as is the quality of what you share and who sees it. I've seen company pages that share a ton and people love it. Why? Because what they're sharing is useful. Their audience wants what they share.
If you've read anything I've written in the past, then you know that it's all about the audience. If you don't know your audience, then how can you expect to share the content they want?
Get in Their Social Media Heads
You can read countless posts on what type of content works best, the most optimal posting times, and which audience is on which channel, and still end up scratching your head. Why? Data isn't always the answer to your social media problem.
You need to understand who you're talking to, where they are, and what they're doing. Spend some time on each channel and get a feel for what goes on there.
When we do social media for clients, we don't just blast out some posts and hope for the best. We look at the industry on a specific channel. We look at trends in the marketplace, and we look at your target audience.
Our goal is to move them to action. You cannot move someone to action with a boring meaningless post, you do it by triggering emotion and tapping into trends that excite them.
There is no such thing as the perfect six-month social media plan. Effective social media marketing is driven by the market and by the actions of your audience. As I said, it's a delicate dance, but you can still lead.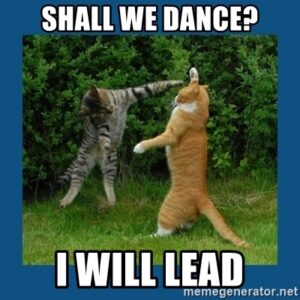 Agile Social Media Marketing
This heading is silly in a sense because all effective social media marketing is agile. It has to be. This post is about boosting your content so I don't want to go too far down this agile rabbit hole.
I will say that two things make for effective social media marketing…
A plan that takes into account your business goals, your audience needs, and what will drive them to take action.
The willingness to put everything on pause when the market shifts, or public opinion changes, or we're in a pandemic, or social upheaval, or murder hornets (where'd they go?)
Social media is not a set it and forget situation. You'll want to set up an editorial calendar to map out the topics your posts should cover and what channel each post should go to.
Scheduling Posts
This is where some of you will start getting all twitchy. Scheduling your social media posts does not mean you're cheating or that you are out of touch.
Imagine the alternative. I have a ton of stuff I want to share with our audience. If I posted it all at once, people would go insane. And if I set a reminder for each time I needed to post something, I would go insane.
Scheduling your social media posts using something like Buffer, Hootsuite, or a Marketing Automation platform like HubSpot, Marketo, or SharpSpring is a great way to space out your content and manage which content is shared to which channel.
80/20 Rule – What to Share
I use the 80/20 rule (or some variation) when sharing content on social media channels. 80% of other people's content, 20% of our content. This does a few things…
It shows us as a trusted and fair resource for useful information in our industry
We don't come across as self-serving
Our content still shows that we are also a trusted thought-leader in our industry
The other people whose content we're sharing will like, retweet, and comment on our shares, boosting your rankings and engagement on that channel (make sure to tag them in the post)
That last point is why scheduling and the 80/20 rule is so important. Social media channels reward shares with engagement by giving those posts better visibility. Some channels are better at this than others. Facebook is a tough channel to get traction for a business page but it's not impossible. Engagement helps a great deal.
Tag content authors and other influencers in your social shares. They will love that you're sharing their content and will often reward you with a like or reshare. This gets your social media shares in front of their audience.
Focus on those things on social and you will see improvement in your engagement. All of this improves the visibility your content gets. You know what else does?
Content Syndication
This one is pretty straightforward. There are magazine sites out there with tons of traffic. Their rankings are great because they are a hub for content people want. They get tons of backlinks, lots of shares, and mentions.
Business2Community Syndication
For example, we syndicate to a site called Business2Community. Here's how that works…
We found the site while looking for sites that syndicate digital marketing content.
I reached out to them to see if they'd like to use our content.
They said "sure, get us an RSS feed"
I gave them this: https://wellspringdigital.com/blog/feed/
They review posts we write as they come through on the feed and then publish certain posts on their site.
Our posts will just magically appear on their site without us having to ask each time. This is all above board as they give credit in the footer. It looks like this…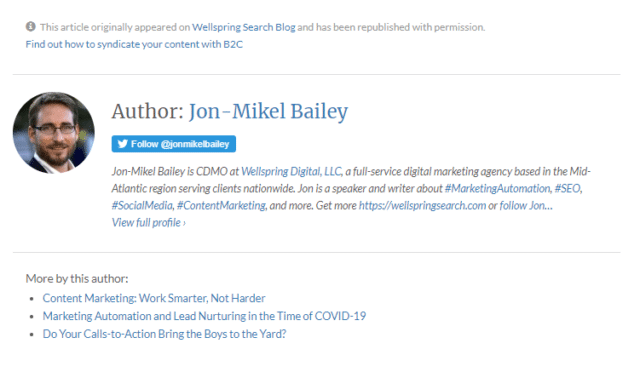 You can see in this screenshot where they link back to the original post, to our company page, and places to follow me. They also list other posts syndicated to this website. You might even be reading this post on B2C. 🙂
How to Syndicate Your Content
Content syndication is a win-win if you can find the syndication opportunities. To find these:
Do some searches for popular keyword phrases in your industry.
Then scan the results looking for popular magazine sites in your industry.
You can also look at member organizations you're a part of and other community websites.
Do a site search for "syndication" and see what comes up. (no result, skip to 6)
Follow their guidelines and submit a syndication request.
If you don't get any results, take a look at their blog posts and see if any of their content is syndicated (see screenshot above for a sample).
If they syndicate, send them an email or give them a call and ask how you can be a part of that.
These syndicated sites will also send out lists of posts to their email newsletter list. Guess what? You'll be on it! Sometimes that can be a ton of eyeballs!
Speaking of email newsletters, how is yours?
Email Newsletters
Email is still a great channel for marketing your content. I've seen email die a thousand deaths, but it still lives. Trust me!
However, you must remember one important thing… The Inbox is Sacred!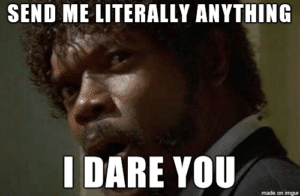 If you have access to someone's email address, don't pummel them with spammy crap. Your email newsletter should contain "value" for the recipient, each time you send it.
Now, this is where some folks will go on and on about the best times to post and how many email drops to do in a month. Again, just like social media, there is no magic number for either.
Run some A|B tests to determine which times and frequencies will work best, for example, you can run one campaign on a Tuesday for one part of your group, and a Thursday for the other part. See which one converts more and go with that time for your next campaign.
How to Build Your List
An email newsletter strategy without a decent email subscriber list makes seeing any sort of engagement or conversion on a large scale impossible. So, you have to build and sustain a good list.
Now, the number of subscribers will vary from business to business. We have about 2,500 subscribers. Some of our clients have 10s of thousands, and others have a couple hundred.
Quality Content to Attract Quality Subscribers
The size is not nearly as important as is the quality (stop it). Are these real people who would click on the links in your email newsletter? Do they want what you'll be offering them?
The best way to know is to build your list using content offers. Use downloadable eBooks, White Papers, or gated content they'll get access to if they signup for your newsletter. Just make sure that whatever you give them is of high quality.
And make sure that the content they see on your website is high quality. This post on content audits will help with that.
Ask for the Subscription
If you've ever taken any sort of sales training course, you're probably familiar with the phrase "ask for the sale." The premise of this being that you will close more sales if you actually ask for it. You might be surprised how often salespeople don't ask for the business.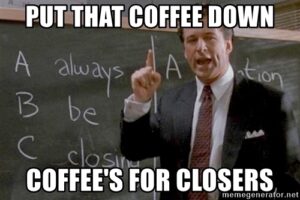 You have to use that same mentality with your email newsletter. Joining your email newsletter is not going to be top of mind for your website visitors. Make sure you're asking them to join, and make joining easy.
Here are some ways to "ask for the sale" for your email newsletter…
Place a subscription option in every form you have on your website (make sure it's left unchecked so they have to opt-in)
Add a simple signup form to your homepage and sidebar
Include calls to action for subscription at the end of your blog posts
Add subscription options on social channels
Make sure you're using the API from your email marketing software (you don't want to do this manually)
As you build your list, you will start to see which of the above works best. Remember to always check the data so you can improve on what isn't working and do more of what works.
Now, what should go in your email newsletter?
The Content of Your Email Newsletter
Remember, the inbox is sacred. Don't send them crap. Send them what they want. This could be a mix of blog content, company news, and offers.
You want to shoot for a balance of these. So, maybe 40% of your email content is the fresh content from your website, 30% is company news, and 30% is promotions or sales. Of course, this ratio will likely be different for you.
Just make sure that the stuff they want makes up the bulk of what's in the newsletter. This could be any of the following:
How-to posts
Educational posts
Posts that get them to think and act
Deals and offers they want
Access to products or deals before other people
That last one is crucial. If you offer them exclusive content or early access, it will help keep them engaged. This is also a selling point when asking folks to subscribe.
The Format of Your Email Newsletter
There are so many posts about this that I don't want to take a deep dive here, but I do think there are elements that should be present in every email newsletter…
"View in Browser" option in case they can't see it in their inbox
Responsive design (it should work well on all devices)
Your brand (logo and other branding elements)
Title of Newsletter (so they know what it is)
Link back to posts (make it easy) – don't put the post content in your newsletter, put a brief teaser and then link back to the article (you want them on your website anyway)
Obvious calls to actions like links, buttons, and motivating text like "get the offer" or "find out more"
A clear and obvious unsubscribe – it shows people you respect their inbox and if they want to unsubscribe, you've made it easy
Your address and phone number
That last one is so often overlooked. This lets subscribers know that you are a real company that they can easily find/contact.
Your Content Must Be BOOSTED!!!
One of my favorite marketing books is The Content Code by Mark W. Schaefer. In it, he talks about the importance of boosting your content to get maximum visibility.
That's what this post is all about, boosting your content. If you're not boosting, your content efforts will not be a success. And if you're not seeing content success, you will have a hard time convincing your boss and/or yourself that all that content is worth it.
It's no secret that content is king. But context is the emperor. Get your content to people when they need it most. Of course, you can't be everywhere, all the time.
The more you boost your content, the better chance that your target audience will find it when they need it, and when they're ready to act.
Now, marketing automation is the next step in this boost strategy but this one's getting long so we'll save that for another post. You can read more about marketing automation here.
Need help with your content strategy or with getting your content out there? Drop us a line or give us a call at 717.457.0522.